Introduction
Find out what Player Vs. Plot is all about and meet your hosts!
3 years ago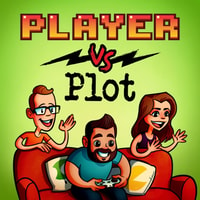 Meet the hosts of Player vs Plot and find out what this show's all about!
Feel free to send us questions and comments at [email protected] and follow us on Twitter, Instagram and Facebook! You can also check us out on our website at http://playervsplot.com
The opening and closing for this podcast is Arcadia by Reaktor Productions.
Thanks for listening!