S1E8 - Doki Doki Literature Club
A club full of girls who are sugar, spice, and slowly going insane?
3 years ago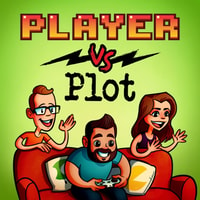 Content Warning: discussion of graphic violence and disturbing themes
We tackle the visual novel that decided to blend two genres: dating simulators and psychological horror. I guess opposites attract?!? Join us as we unpack the characters, the poetry, and, most importantly, the themes of this super kawaii literature club!
Check back each week for a new discussion of a video game story! As always, catch us on Instagram and Twitter at @playervsplot, send your questions and comments to [email protected], and check out our website, http://playervsplot.com!