S2E9 - Metal Gear Solid
Can love bloom on the battlefield? Is the Colt Single Action Army really the greatest handgun ever made?
3 years ago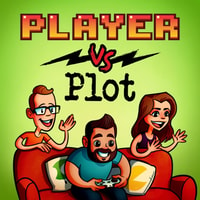 Episode Notes
This week's episode is a doozy. We tackle the hotly requested Metal Gear Solid! We summarize the major story beats and discuss its meta elements, our treatment of soldiers, and whether your genes really determine your future. This is a long one and a bit on the goofy side so sit back, suppress your stomach acids, turn on your stealth camouflage, put away your Murakami novel and get in your box while we walk you through one of the weirdest game stories we've tackled yet!
Check back each week for a new discussion of a video game story! As always, catch us on Instagram and Twitter at @playervsplot, send your questions and comments to [email protected], and check out our website, http://playervsplot.com!
Time Stamps
0:00 Our relationship with the game and Kojima
19:45  What you need to know from Metal Gear 1 and 2 
38:12  MGS1's mission briefing
44:15  Introducing the support staff
53:25  Infiltrating Shadow Moses and finding the hostages
01:17:20 Nuclear weapons storage Building
01:52:50 The finale
2:11:00 How the game discusses genetics, autonomy and heritage
2:27:50 Further reading