S2E3 - Lightning Round: Rogue, Binding of Isaac, and Slay the Spire!
3 years ago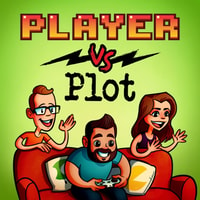 This week, Player Vs. Plot takes on another lightning round. That's right, it's three games packed into one episode! In this episode, we focus on the namesake of the genre: Rogue. Then, we share two of our favorite modern installments in the genre: The Binding of Isaac and Slay the Spire. We take a look at what tropes of the genre are present across all three games and how each game uses the roguelike elements to tell a unique story.
Check back each week for a new discussion of a video game story! As always, catch us on Instagram and Twitter @playervsplot, send your questions and comments to [email protected], and check out our website at http://playervsplot.com !
Time Stamps
2:24 - Rogue
36:00 - Binding of Isaac
1:17:56 - Slay the Spire