S1E3 - Legend of Zelda: Breath of the Wild Part 1
We chat about how an open world format changes storytelling for the Zelda series
3 years ago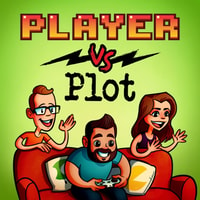 In this 2-part episode on Breath of the Wild, we break down how the game tells a familiar Zelda story using a fresh take on the series's game structure. And how does tracking a non-linear story across two timelines affect how we read a character's arc? We discuss all this and more!
Check back each week for more discussion of video game stories! Catch us on Instagram and Twitter at @playervsplot and check out our website, http://playervsplot.com
The intro for the show is Arcadia by Reaktor Productions.
Thanks for listening!